Colouring Techniques
From Black & White to Colour and Beyond - Become a Pencil Pro!
Have you seen some of the amazing drawings that are made by Carmen Mensink, and by her students during the thangka courses? Ever wondered how such effects were created? Colour along with Carmen as she discloses all the techniques used to create the most stunning thangka drawings.
This course can exclusively be purchased as part of a Thangka Course Bundle, so after you have drawn your Buddha(s) you can immediately apply the colouring techniques!
With clear videos, lots of closeups, examples from the thangka courses, tips and clear explanation on how to create certain effects, this course covers everything from the basic to the advanced levels:
Basic knowledge about colour theory and the colour circle
Learn from the Dutch masters
Shading techniques in black & white
Between black & white and colour
Shading techniques with coloured pencils
Thangka specifics
Outlining and decorating with additional materials

Blending Techniques: the use of additional materials and the effects that you can create with them

Lots of hints, tips and examples from the thangka courses
And lots of bonuses!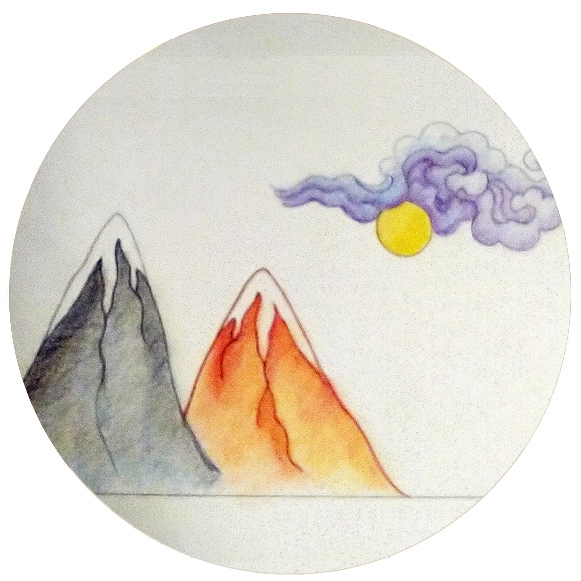 I never used colored pencils before
"This was so much fun, and beyond my expectations for this course.
I love the Dutch Masters, Rembrandt and Van Gogh are 2 of my personal favorites.
I was happy to have some exercises with the colored pencils because I have never used them before. I have been drawing and painting throughout my life, but have never tried using colored pencils, so it was great to get to experiment before the actual course begins.
You gave very helpful tips and ideas to consider, I am grateful for that. Your ability to explain the lessons clearly and show through examples was also very helpful.
I'm really looking forward to drawing the Buddha course soon."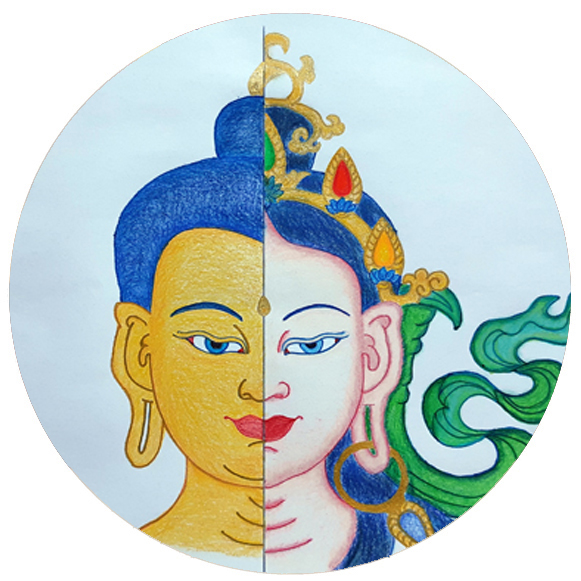 Gained confidence in colouring my Buddhist drawings
"I loved this course. I approached it with a degree of skepticism thinking colouring pencils could only ever achieve a matte and flat finish but the shine achievable using Carmen's techniques even for a beginner like me is amazing.
Carmen has kept up her usual very high standard with this course.
I loved the extra bits like learning from the Dutch Masters and all the links to documentaries on colour.
The most important thing for me though was that in this course I gained confidence in colouring my Buddhist drawings which I never had before thanks to the way Carmen gently and methodically guides from the simple to more complex Buddhist symbols in her very quiet relaxed approach.
I was colouring in confidently before I realised it. Thank you very much Carmen. I hope to do many more courses with you."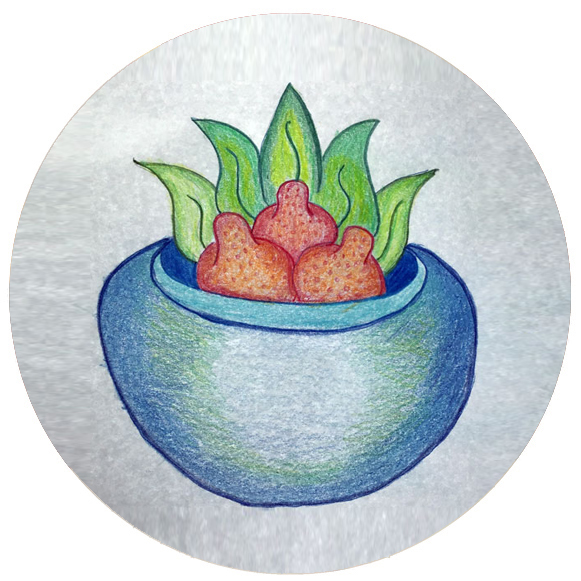 I feel I have the knowledge to complete my drawings
"I love the way the course is laid out and developed, taking us through each step with lectures and then exercises.
I enjoyed the lectures about the old Dutch masters very much, and the way Carmen segued into Tangka.
It's very clear and helpful and now I feel I have the knowledge to complete my drawings from previous classes."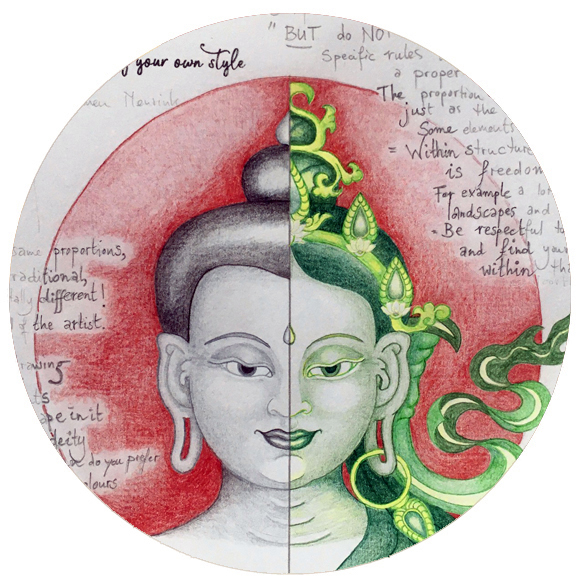 Be Playful
"Tashi delek, Carmen, so nice that you immediately indicate at the introduction to be especially 'playful'.
I find that I did quite well during this course. I really enjoyed the 'silent drawing & coloring like a child'.
I totally agree with your vision of 'bending the rules of colour theory' BUT 'to be respectful to the tradition and lineage of Tibetan Buddhist Thangka Art'.
I hope to learn even more from the lineage and tradition at the next course."
Annette van der Swaluw, The Netherlands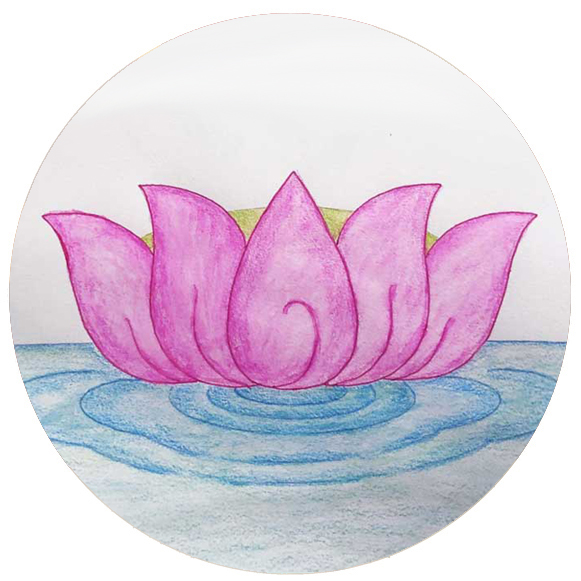 This course was so valuable
"Thank you for your precise instructions as well as perspective and access to you directly.
Being a complete amateur in all things art, the coloring technique course was so valuable to me.
I think I enjoyed the shading and blending the best, although I find I am quite timid about shading. I am getting bolder.
Here is a coloring of the lotus where I used water color pencils and blending."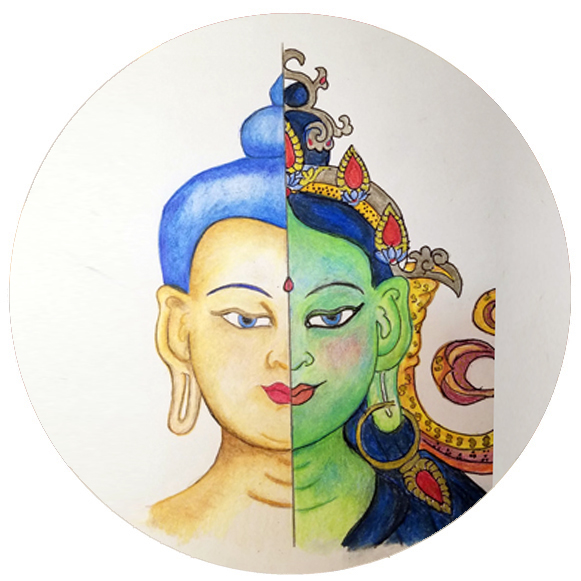 I have learned so much
"I just finished the colored pencil coloring class and I have learned so much.
There is so much information in this class. I loved how you included Rembrandt's Shading techniques and the bonus videos.
I am excited to begin my Buddha face class."