Sep 1 - 10, 2023
Buddha Face Thangka Course
Start your journey in Tibetan thangka art and learn to draw your first Buddha through Carmen Mensink's signature thangka base course



Show Details


During this in-depth course, you will learn how to draw the face of the Buddha according
to the traditional Tibetan Buddhist tradition of Thangka.
Through Carmen Mensink's combination of creating art step by step, mindfulness meditation
and explanations about thangka and iconography, you will not only create a meaningful drawing,
but you will gain an experience that lasts way longer than the duration of this course.

You can start this course anytime within the above time frame and come back to it as much as
you like in between these dates. During the course availability Carmen is fully available (through the
discussion sections in this course platform and via email) to guide and support you on your drawing,
bringing each student from where they are to a higher level.

The average thangka student will take up to 1 day to complete this course and draw the
Buddha Face in black & white. If preferred, your drawing can be further worked out using shading
or colour (check out the course bundles with the Colouring Techniques course included!).

The list of art materials can be found at the bottom of this page.
+
Unlimited access
Colouring Techniques Course
This course will be available for you as soon as this bundle is purchased 
Become a pro in working with black & white pencils, coloured pencils and the effect of additional materials, and apply your newly learned techniques directly onto your Buddha drawings!

Show Details


Have you seen some of the amazing drawings that are made by Carmen Mensink
and her students? Ever wondered how such effects were created?
Colour along with Carmen as she discloses all the techniques used to create the most
stunning thangka drawings. And you can immediately apply the colouring techniques
on your Buddha Face and the next Buddhas you'll create!

With clear instruction videos, lots of closeups, examples from the thangka courses, tips
and clear explanation on how to create certain effects, this course covers everything
from the basic to the advanced levels:
- Basic knowledge about colours and the colour circle
- Shading techniques in black & white
- Between black & white and colour
- Shading techniques with coloured pencils
- Thangka specifics
- Outlining, decorating
- Lots of hints, tips and examples from the thangka courses
- Bonus: the use of additional materials and their effects
This Course Bundle is for you when:
You

want to create a Buddha Face in the Tibetan tradition
You want to learn more about buddhas, thangka art and iconography

You want to experience the meditative aspect of thangka drawing

You want to learn how to work with the special colouring techniques to enhance your (Buddha) drawings
After this Course Bundle:
You have drawn your own beautiful Buddha Face

You know more about the history of thangka, as well as the symbolism of your Buddha Face

You have learned the basics that are needed to join follow-up courses like The Buddha, Medicine Buddha and White Tara

You have gained great knowlegde on

colouring techniques and know how to enhance your Buddha drawings to the max!
Requirements
There are NO requirements for this course bundle, anyone can join. In fact, you don't need to have any drawing experience at all. Carmen will guide and support you personally, and will bring out the best in you at your own level.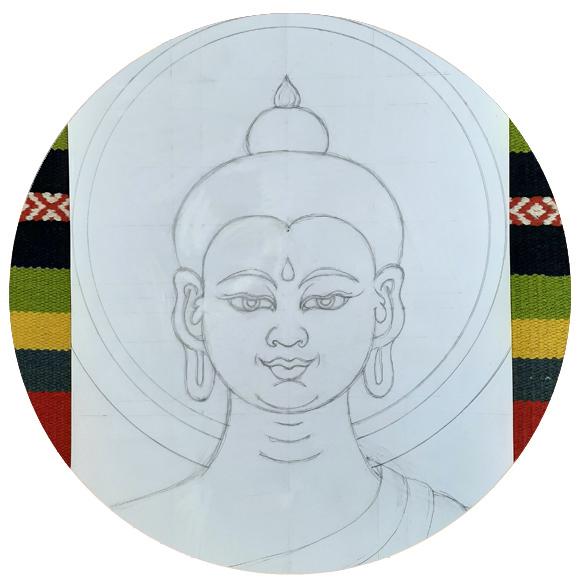 Opportunity to do this with such an excellent teacher, in a way that I could afford
"I was so happy to find this course and this teacher especially at this moment. This is something I've wanted to study for most of my life.
To have the opportunity to do this with such an excellent teacher, in a way that I could afford, and not have to travel made it all possible.
I loved learning the history and the context and the symbolism, and how to meditate with the thangka.
I also loved seeing other's creations."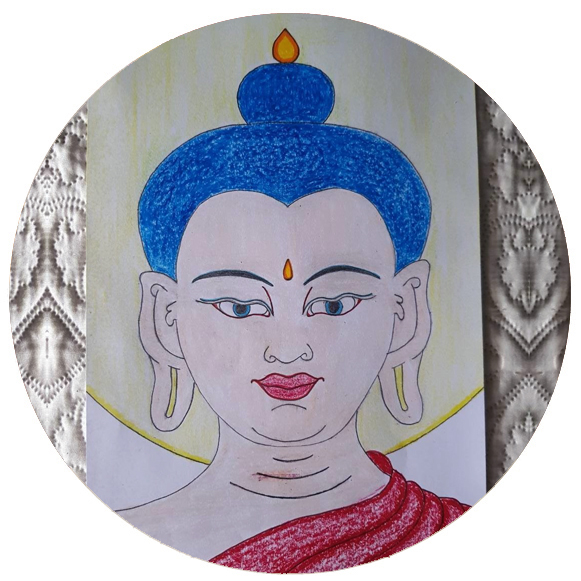 Well structured and detailed explanations for each step
"My expectations going into the course where to get more in touch with the aspects of buddhism regarding the drawing of the Buddha.
I was surprised on how well structured and detailed explanations were available for each step.
The history before the drawing classes I believe add so much value because it brings the attention of the importance and significance of this tradition. On top of that, meditation was key to focus and be able to concentrate on the class."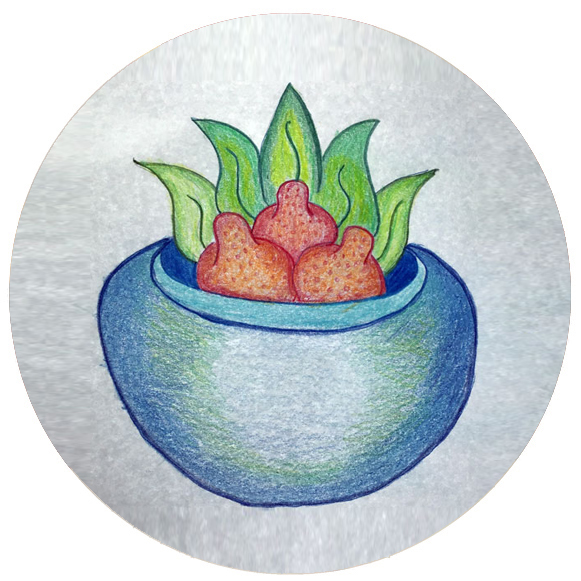 I feel I have the knowledge to complete my drawings
"I love the way the Coloring Techniques course is laid out and developed, taking us through each step with lectures and then exercises.
I enjoyed the lectures about the old Dutch masters very much, and the way Carmen segued into Tangka.
It's very clear and helpful and now I feel I have the knowledge to complete my drawings from previous classes."
Available in days

days after you enroll

More info on this Thangka Course Bundle