At the School for Tibetan Buddhist Art you can learn:
To create a Buddha or Mandala according to the Tibetan tradition of thangka

(scroll paintings)

All about the symbolism & iconography of the Buddhas
How to find inner peace through the accompanying mantras & meditations
Testimonial
"Drawing the Buddha in such a special way touched me very deeply. Using a very precise grid and measurements, the initial process of simply drawing lines, or connecting one point to another, involves a lot of concentration and focus and then suddenly the magic: out of the paper the Buddha emerges. It is such a beautiful process to work in this way.
Carmen is amazing. She is so completely immersed in the world of thangka painting and her love of it is so inspiring. In addition she offers meditation and wonderful slideshow talks about the related topics.
I really felt that Carmen wanted the best for each of us and our drawings, and gave lots of time helping, whilst also encouraging us to find and explore our own way, our own style."
Jane S., Herefordshire, UK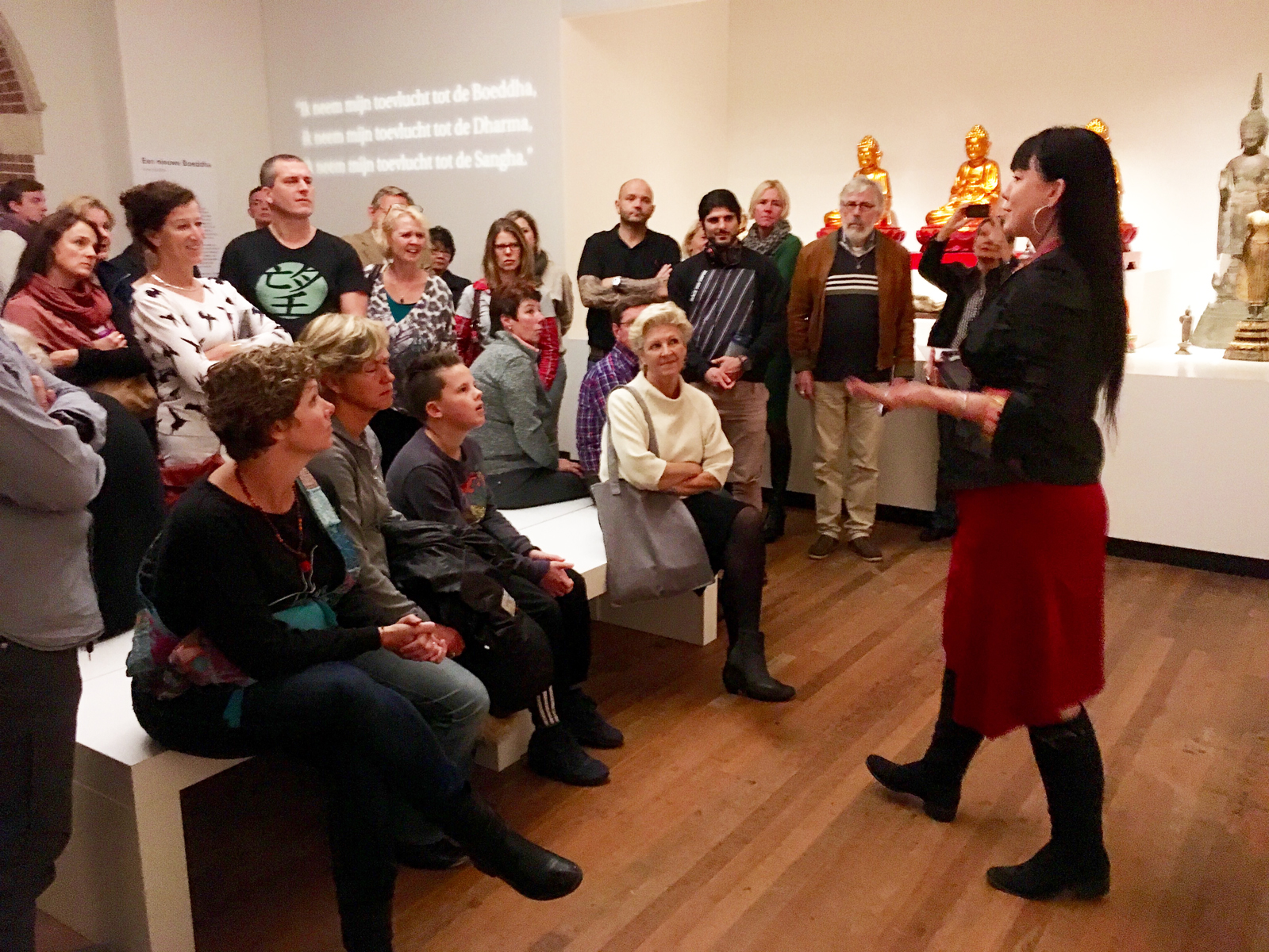 Learn about Tibetan Buddhist Art
Enjoy the engaging lectures on the symbolism and iconography of each course subject.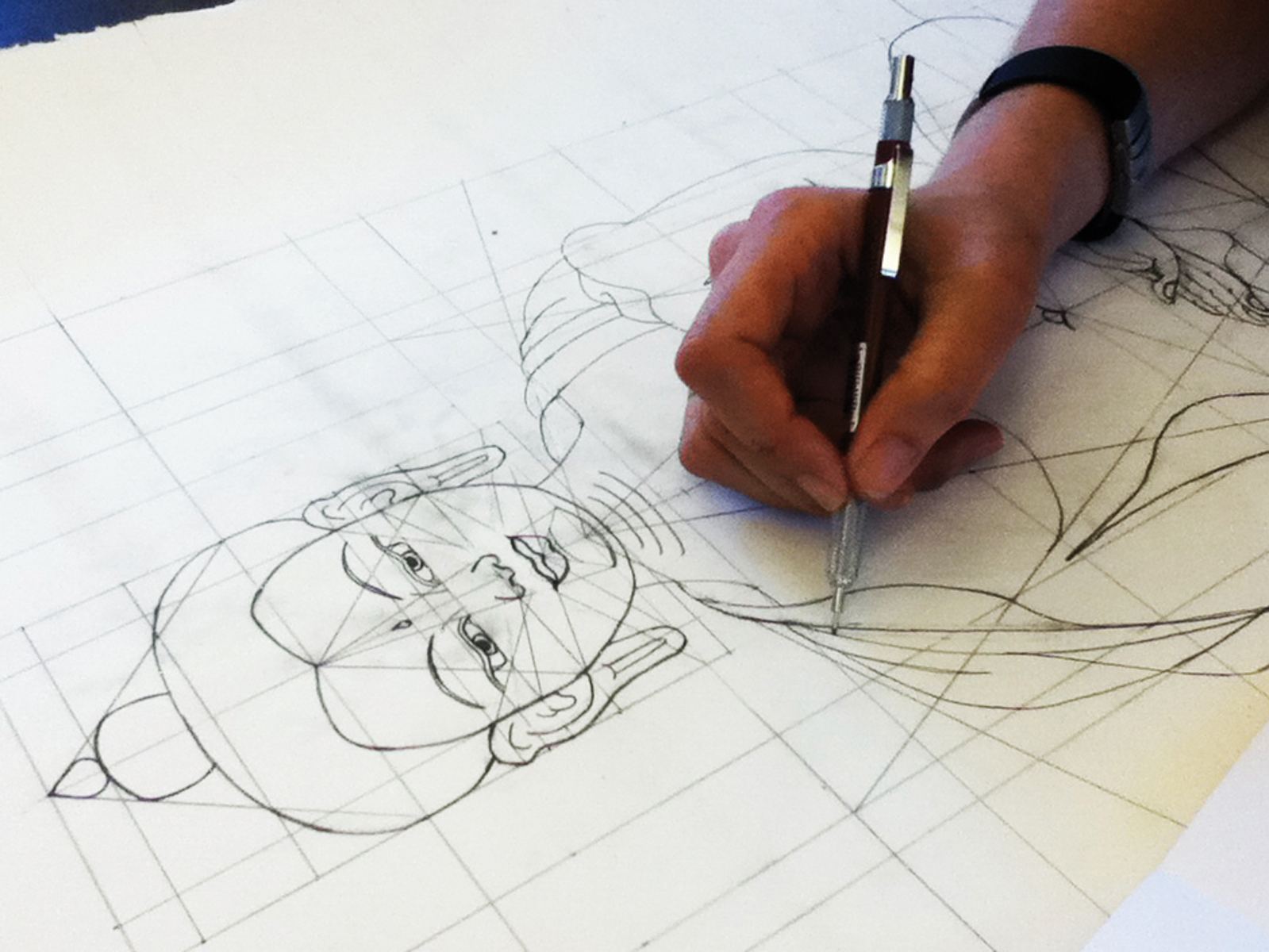 Create your own Tibetan Buddha
In a clear step by step process, you'll draw at your own home, on your own time and at your own pace.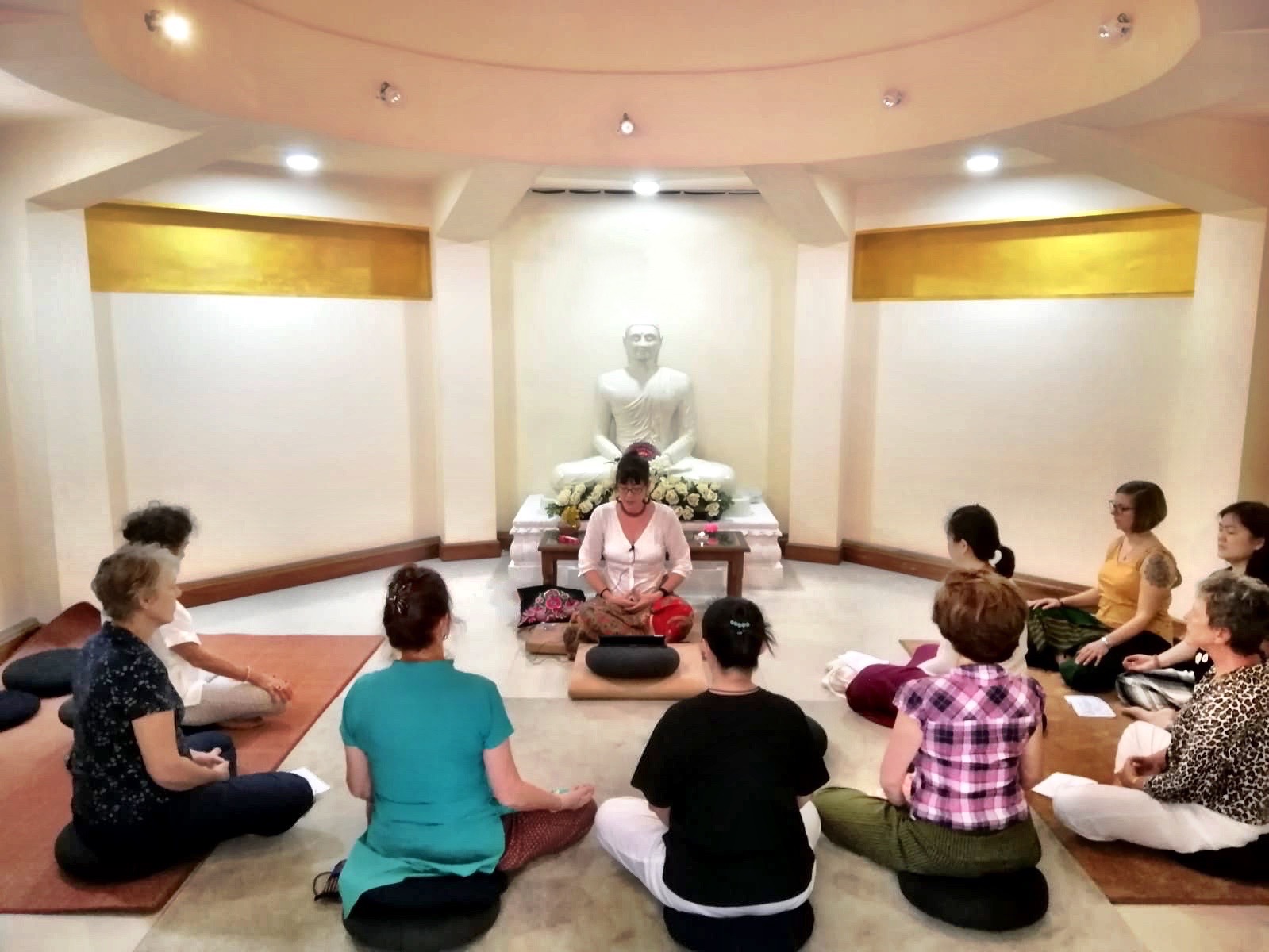 Connect with an ancient tradition as well as with yourself during the drawing process and meditations.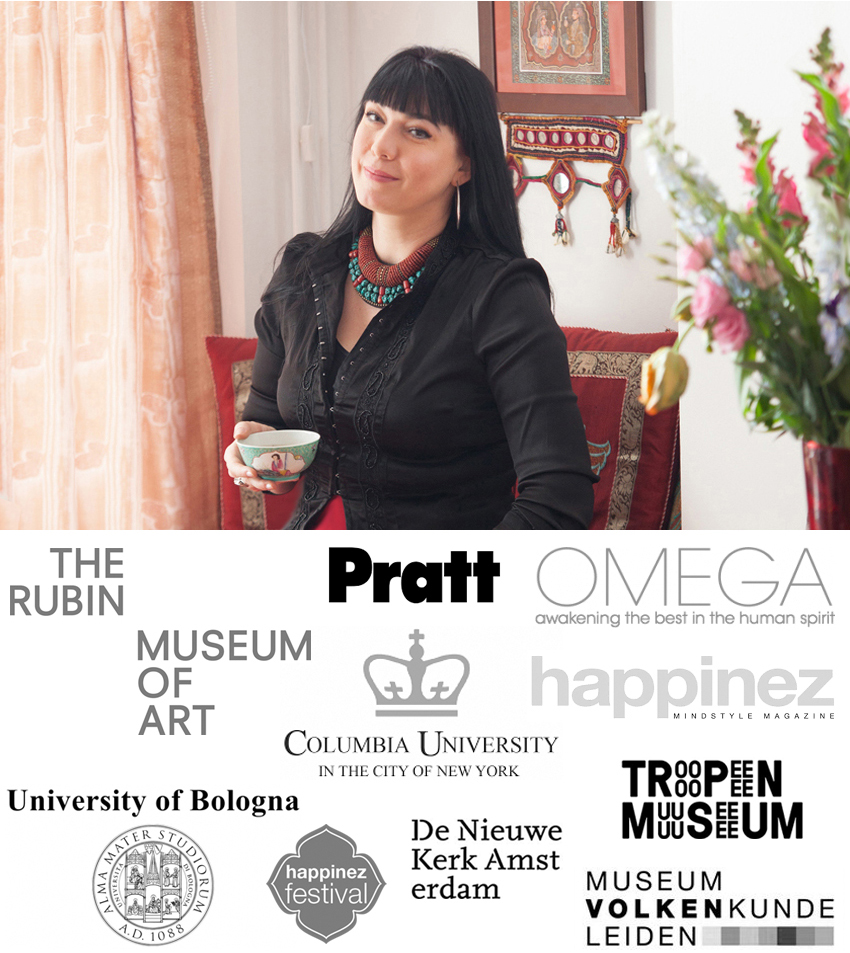 Meet the instructor
Carmen Mensink is the founder of the School for Tibetan Buddhist Art. She is an internationally renowned painter of thangkas, the traditional Tibetan scroll paintings of Buddhas and mandalas. 
She is based in Amsterdam, the Netherlands, and has nearly two decades of experience in teaching this beautiful art, as well as Buddhist meditation and philosophy, at museums, universities, and Buddhist Centers around the world.
Through her courses, Thangka Talks videos, articles, and private thangka teachings, Carmen has guided thousands of people along the Buddhist Art & Dharma path.
Carmen has been featured in dozens of publications and has been teaching at places including the ones on the left.
She is also being asked to work on related Tibetan art forms, including large floor paintings of the '8 Auspicious Symbols' to welcome the Dalai Lama in the Netherlands in 2009, 2014 and 2018. For more info go to www.tibetan-buddhist-art.com