April 30-May 14, 2021
NOW OPEN FOR REGISTRATION! A special course with a limited amount of students.
Requirement for the Medicine Buddha and White Tara thangka courses that will be offered later this year.
Learn More & Pay Less with bundles:
Buddha Face + Colouring Techniques
Thangka Art Courses on all levels
The School for Tibetan Buddhist Art offers courses to people on all different levels, from those with no drawing experience whatsoever to advanced thangka students.
Click on the button that describes you best to view the courses that are suitable for you: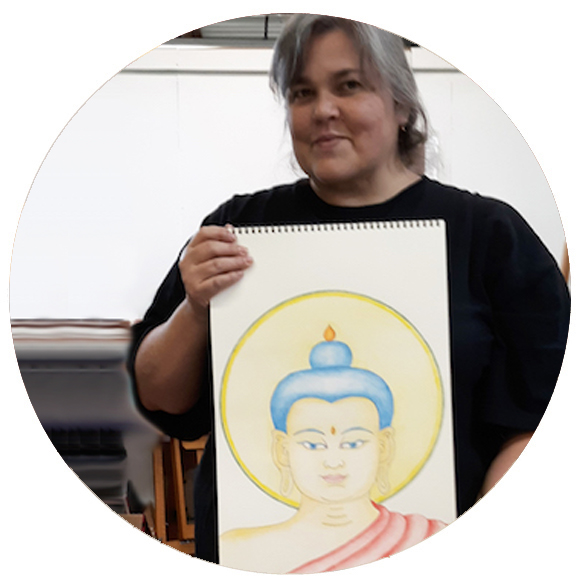 An all around great course
"I wasn't sure what to expect, but I was pleasantly surprised.
I liked how the art lessons were broken down so that I didn't feel overwhelmed.
I also enjoyed learning about the history of the Thangka, and participating in the meditations. I feel that it was an all around great course, and I'm glad that I got to participate.
I feel that the drawing video was the most useful to me. I liked how the individual lines were shown step by step on the video."
Teresa McDowell, Minnesota, USA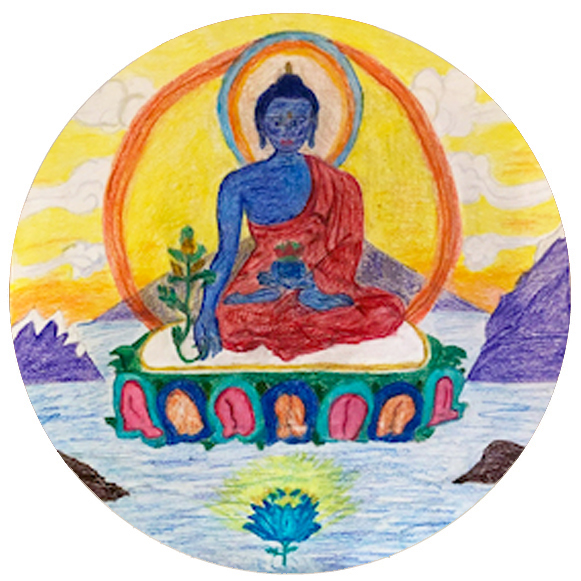 I didn't think I could draw a full Buddha
"The course felt thorough. Carmen is adept at instruction and encouragement!
I loved learning about the mantra. 
I learned a lot in my one-on-one Zoom session.
I didn't think I could draw a full Buddha. It was a great experience. I learned a lot about thangka methods, working with pencil, and colors.
In addition, learned about the Medicine Buddha and his mantra, plants, symbolism.
Thank you Carmen!"
Joyce Isabelle, New Jersey, USA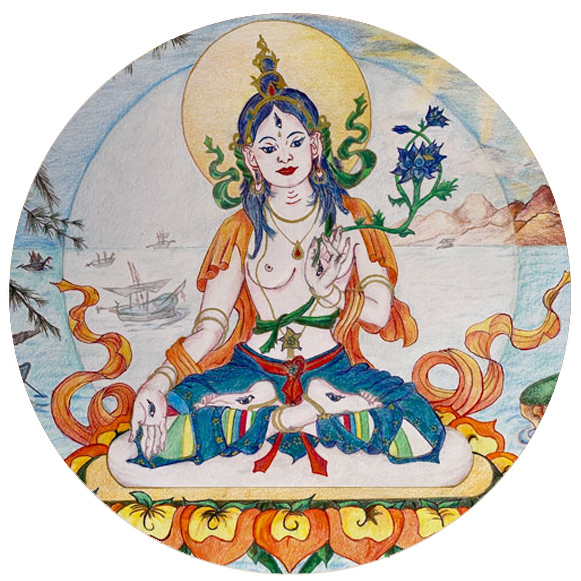 You have to experience it yourself!
"I really enjoy the courses of Carmen. 
Can't describe how peaceful and fulfilling it is, you have to experience it yourself!"
Yvonne van Vliet, The Netherlands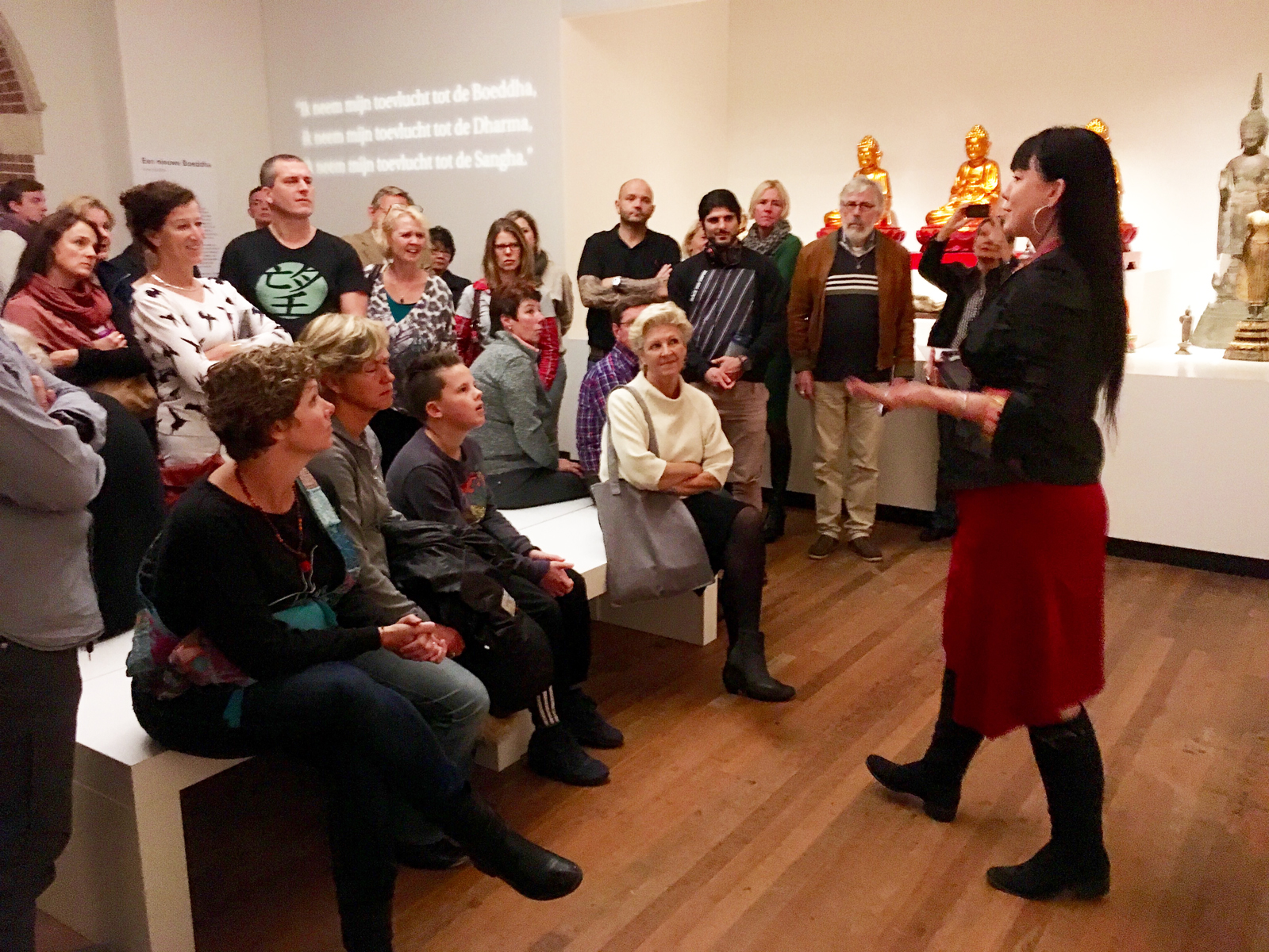 Learn about Tibetan Buddhist Art
Enjoy the engaging lectures on the symbolism and iconography of each course subject.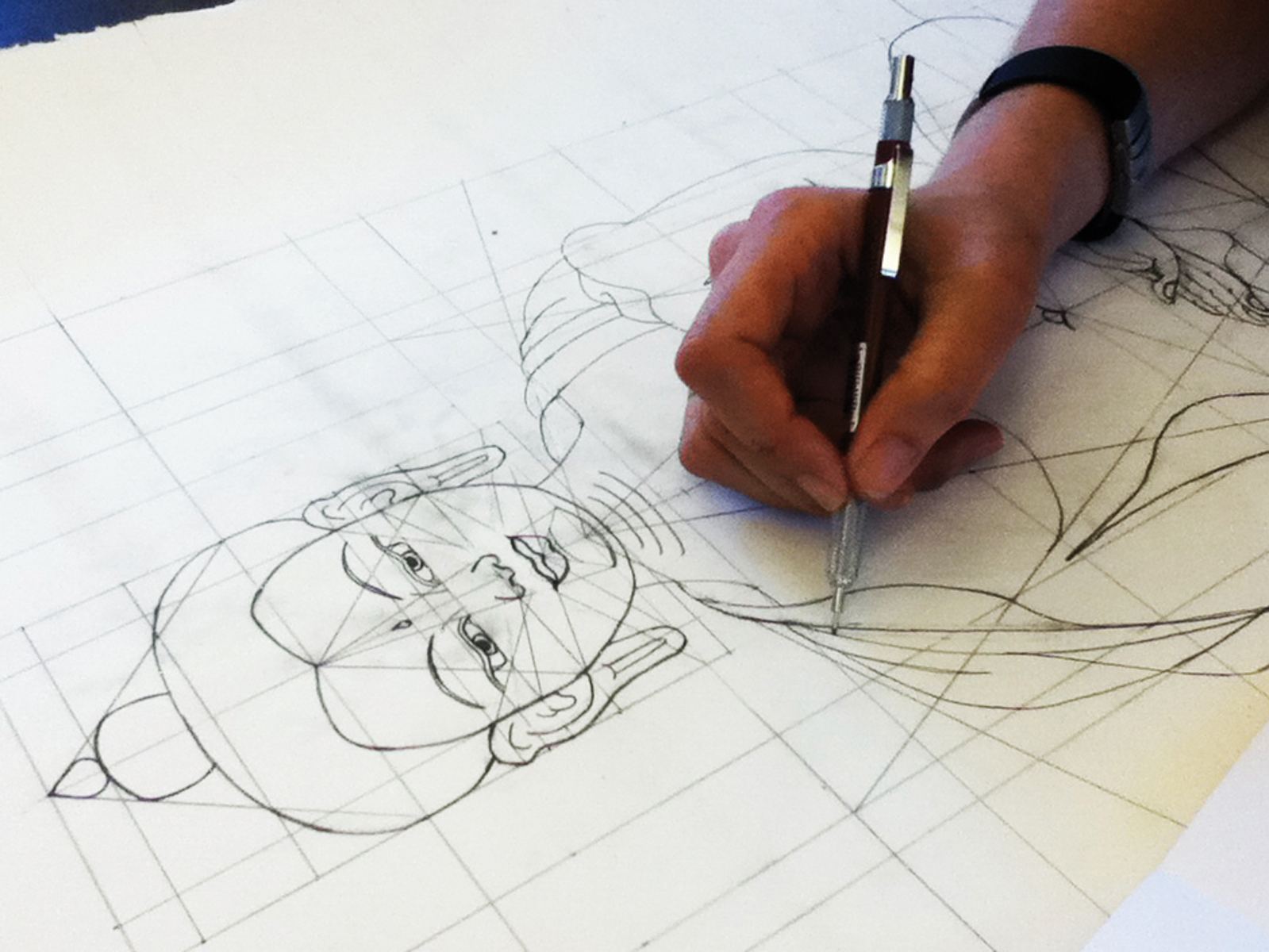 Create your own Tibetan Buddha
In a clear step by step process, you'll draw at your own home, on your own time and at your own pace.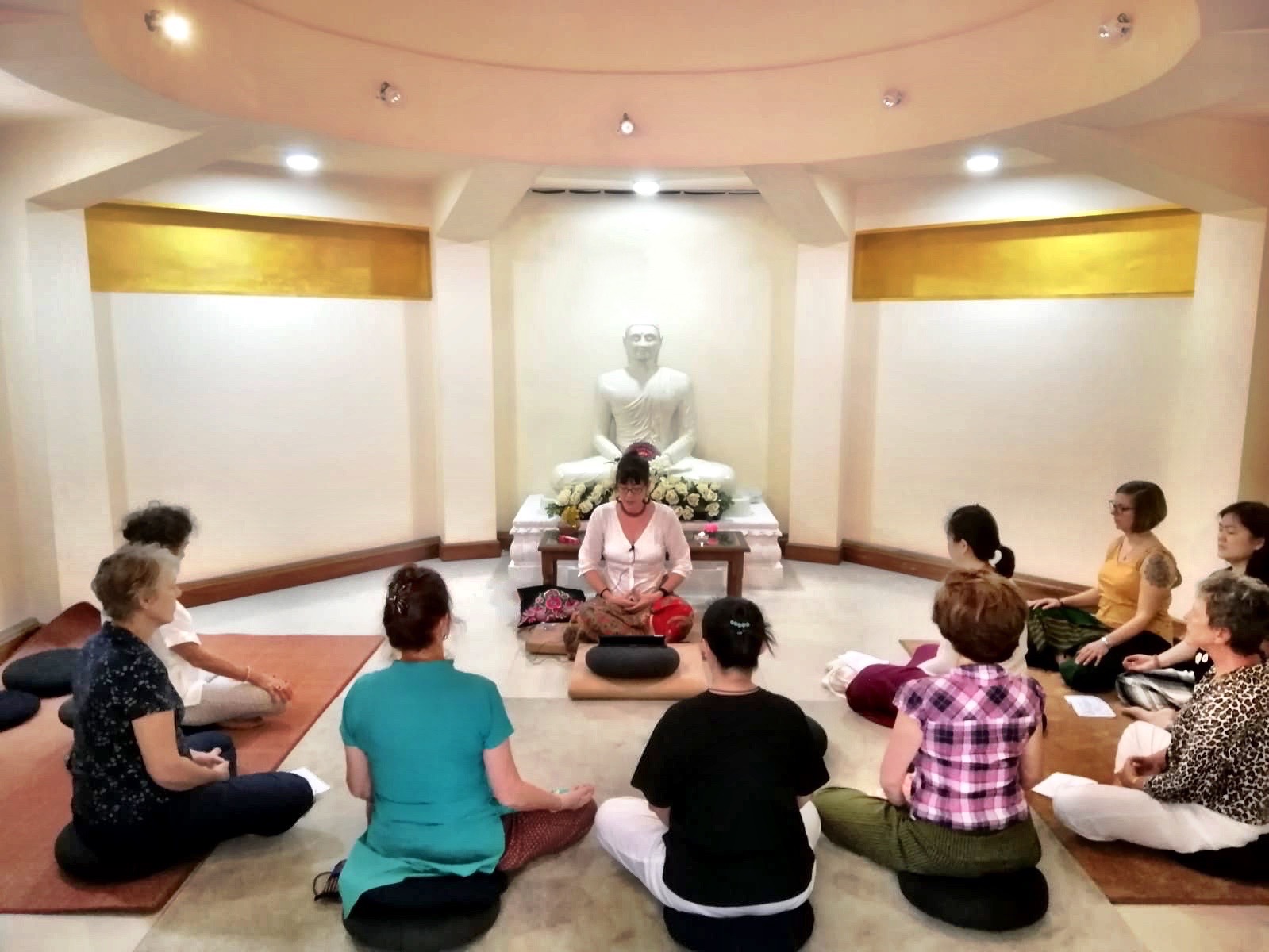 Connect with an ancient tradition as well as with yourself during the drawing process and meditations.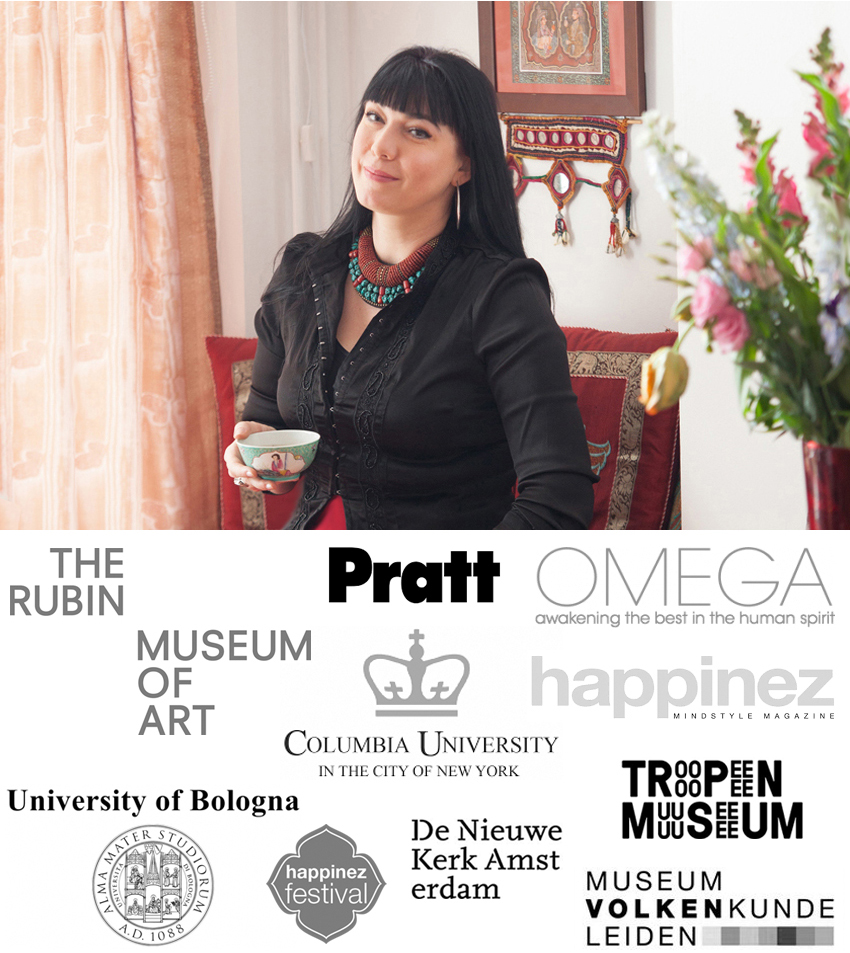 Meet the instructor
Carmen Mensink is the founder of the School for Tibetan Buddhist Art. She is an internationally renowned painter of thangkas, the traditional Tibetan scroll paintings of Buddhas and mandalas. 
She is based in Amsterdam, the Netherlands, and has nearly two decades of experience in teaching this beautiful art, as well as Buddhist meditation and philosophy, at museums, universities, and Buddhist Centers around the world.
Through her courses, Thangka Talks videos, articles, and private thangka teachings, Carmen has guided thousands of people along the Buddhist Art & Dharma path.
Carmen has been featured in dozens of publications and has been teaching at places including the ones on the left.
She is also being asked to work on related Tibetan art forms, including large floor paintings of the '8 Auspicious Symbols' to welcome the Dalai Lama in the Netherlands in 2009, 2014 and 2018. For more info go to www.tibetan-buddhist-art.com